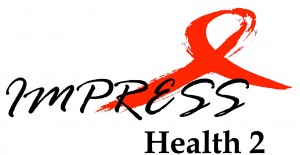 2011 – 2015 This  project brought together partners from the Picardie region of France with colleagues in Kent and Medway to help identify the reasons behind late diagnosis of HIV and how to promote earlier testing. It was part of the Interreg IVA France (Channel) England programme, co-financed by the ERDF, and worked with local authorities, charities and healthcare organisations on both side of the Channel, bringing nearly £1 million of funding into the public health sector over its two year lifetime.
 In 2012, 118 people were diagnosed with HIV in Kent and Medway and for more than half of these people, the diagnosis came at a late stage in their illness.  Late diagnosis is one of the biggest contributing factors to illness and death for people with HIV. If someone is diagnosed a long time after they have been infected, it is more likely that the virus will have already seriously damaged their immune system. Early diagnosis is important so people can start treatment if they need to, look after their own health and take steps to ensure they don't pass the virus on.
The project partners carried out research to identify the factors behind late diagnosis in Kent, Medway and Picardie and also piloted innovative ways to promote earlier HIV testing, which will contribute to the better health of the population in their cross border region. The research study was guided by Canterbury Christ Church University, and Professor Annmarie Ruston, Head of the Centre for Health and Social Care Research, has said 'this study is valuable for Kent and Medway as it has the potential to improve the health outcomes for patients with HIV, leading to earlier diagnosis and treatment.'
We were the lead partner for this project, with English co-partners Canterbury Christ Church University, Kent County Council Public Health, Kent Community Health NHS Foundation Trust, Maidstone and Tunbridge Wells NHS Trust and the Medway NHS Foundation Trust.  Our French partners were the Centre Hospitalier Universitaire d'Amiens, Instance Regionale d'Education et de Promotion de la Sante du Picardie and Association Aides.
A closing conference "Tackling HIV Stereotypes" was held in the spring of 2015 and the final report Targeting late diagnosis of HIV in Kent, Medway and Picardie was produced in the summer of 2015.
For more information, visit the IMPRESS website  on impresshealth2.eu