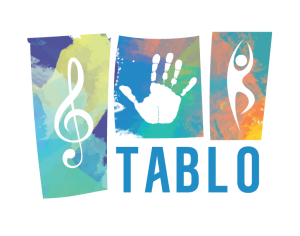 The benefits of using the arts for patients with long term conditions is well documented. Now we would like to give you the opportunity to have access to a toolkit with more than 400 activities to help you bring the arts into your role. Whether you're a carer, a patient, health professional or you just want to find out more – this conference is for you.
You can get access to the toolkit at our launch event on 21 June 2018 at the Canterbury Cathedral Lodge. Join us and listen to those involved in the project as well as key speakers Professor Dame Donna Kinnair, Director of Nursing from the Royal College of Nursing and Ben Saul, Chair of Trustees for the British Association of Music Therapy.
The TABLO (Training staff in the use of Arts for the Benefit of patients with Long-Term Conditions) project is co funded by the European Union with support from the European Commission. It has brought together representatives from seven other countries to develop an e-learning toolkit of vocational training which will help integrate arts into every day physical and mental healthcare when working with people who have long term conditions.
Spaces are limited so book your place now!
www.eventbrite.com/e/tablo-conference-2018-tickets-43018164488?aff=es2