Support during Coronavirus: Coronavirus and Diabetes
More than €1.9 million (£1.6 million) of European funding (from the European Regional Development Fund) has been secured by a cross-border partnership to develop a pan-European approach to tackling Type 2 diabetes.
Called DWELL (Diabetes and WELLbeing) this initiative involves eight partners from the UK, Belgium, the Netherlands and France. (See below for partner details).
The programme will enable 1000 patients in these countries with Type 2 diabetes to access tailored support, empowering them to self-manage their condition and improve their wellbeing.

As a result of improving patients' long-term health and wellbeing, it is estimated the project will see a per person reduction to state funded health services per year – anticipated to save €1.25 million (£1.09 million) per 1000 patients per year.
"DWELL: Offering Renewed Hope to Long-standing T2D Patients" Click here to read the MedScape article in full.

280 people have already been through the DWELL 12 week programme. Here are some of the experiences and thoughts of those participants:

"I think if I'd have had [DWELL] when I was on the borderline of being diabetic, I wouldn't have ended up being diabetic."

"We've done other things in the past and nothing's really hit home. But this course…has been absolutely brilliant."
A new video was created in 2019 in honour of the Interreg 2Seas mid-term event, showcasing how DWELL is already changing lives. It is available on

DWELL patient ambassadors have now taken part in two cross border meetings, the first in Gillingham in November 2018 and the second in Breda in May 2019! Both were very well received and the patient ambassadors enjoyed the opportunity to speak to those from the other countries and share their experiences of DWELL and being a patient ambassador. We all enjoyed a leisurely bike ride in Breda too!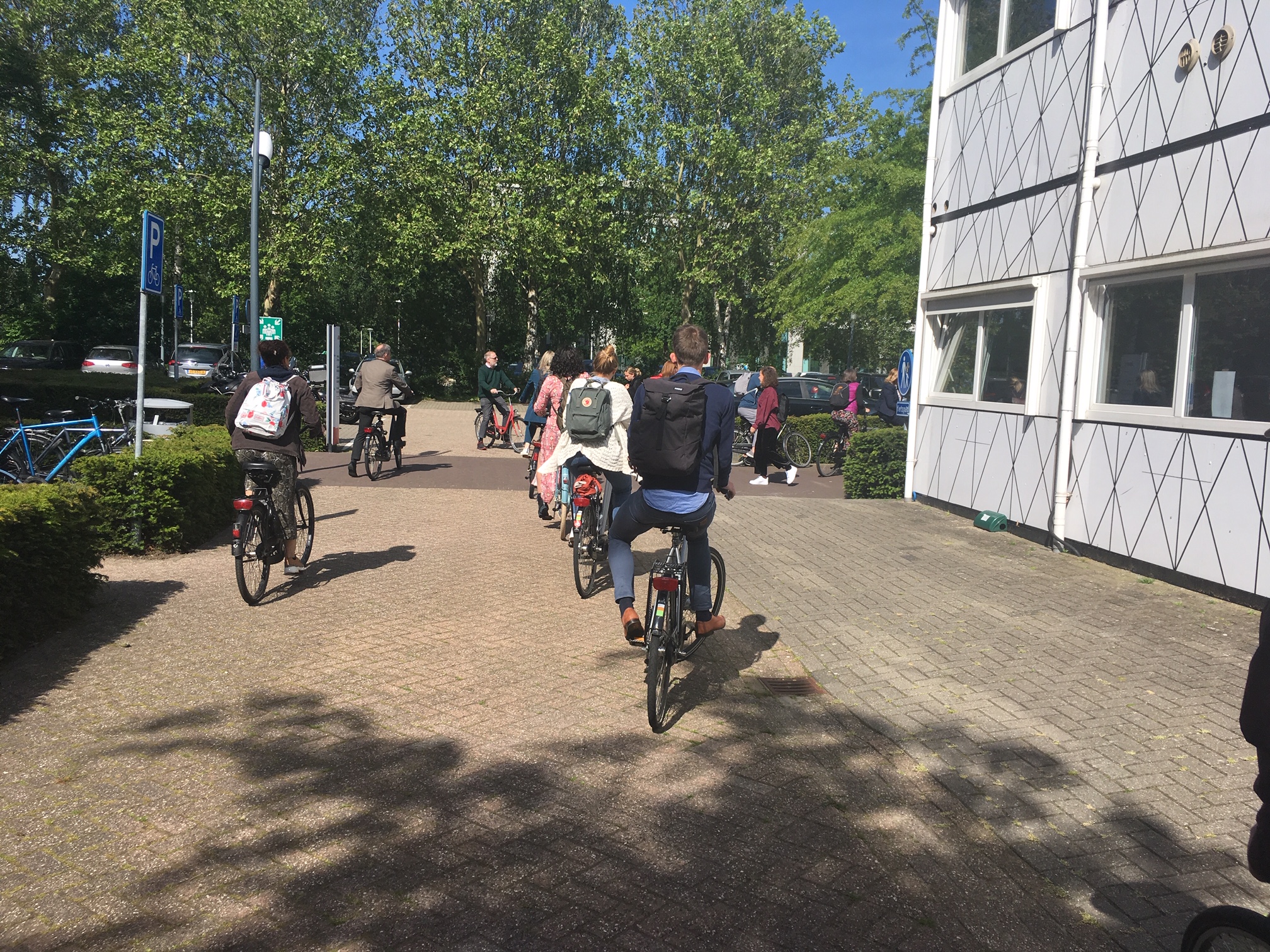 Background to the project
Diabetes is a long term non-communicable disease with high costs to patients, health services and society, and for which there is currently no standardised approach to self-management. It is associated with up to 10 years shortened life expectancy and years of ill-health and morbidity. Non-communicable diseases are the most common cause of death and disability in the EU, accounting for 86 of deaths and 77 the disease burden. Diabetes requires near total self-management, so initiatives to increase effective, low-cost self-management are essential to the sustainability of treatment.
The objective of this project is to enable patients to access tailored support that gives them the mechanisms they need to control their condition. The patient journey through the project starts with patient-focused agenda setting, then patients are introduced to other support networks (community and local health service) and have the opportunity to create their own communities of support (through shared interests and activities). A patient-focused care plan will increase engagement, adherence to treatment and improved health measures.
The project will deliver:
A cross-border training programme, which will benefit staff and patients

A 12-week programme to support patients in their life-style changes

A patient-led support network that will provide patient benefit after the project ends

An evaluation process to benefit future staff and patients
The Health and Europe Centre is the Lead Partner and will be working with:
There are also a number of Observer Partners: Diabetes UK, NHS West Kent, GGD West-Brabant, Stichting Care Innovation Centre West-Brabant, Diabetes Liga vzw, Avans University of Applied Sciences, Utrecht University of Applied Sciences